Welcome to the Center for Material Characterization. Formed in September of 2010, to support the research endeavors at Michigan State University, particularity in the area of material research, the Center currently focuses on routine powder diffraction studies of materials. Funds for the new instrumentation were provided by the Department of Chemistry, The Dean's Office and from CORE-CM (Center of Research Excellence in Complex Materials).
Please check out the links and information within these pages and I hope that they provide a useful tool to discover the great advantages that X-ray diffraction can have on the research performed here at Michigan State University.
Instruments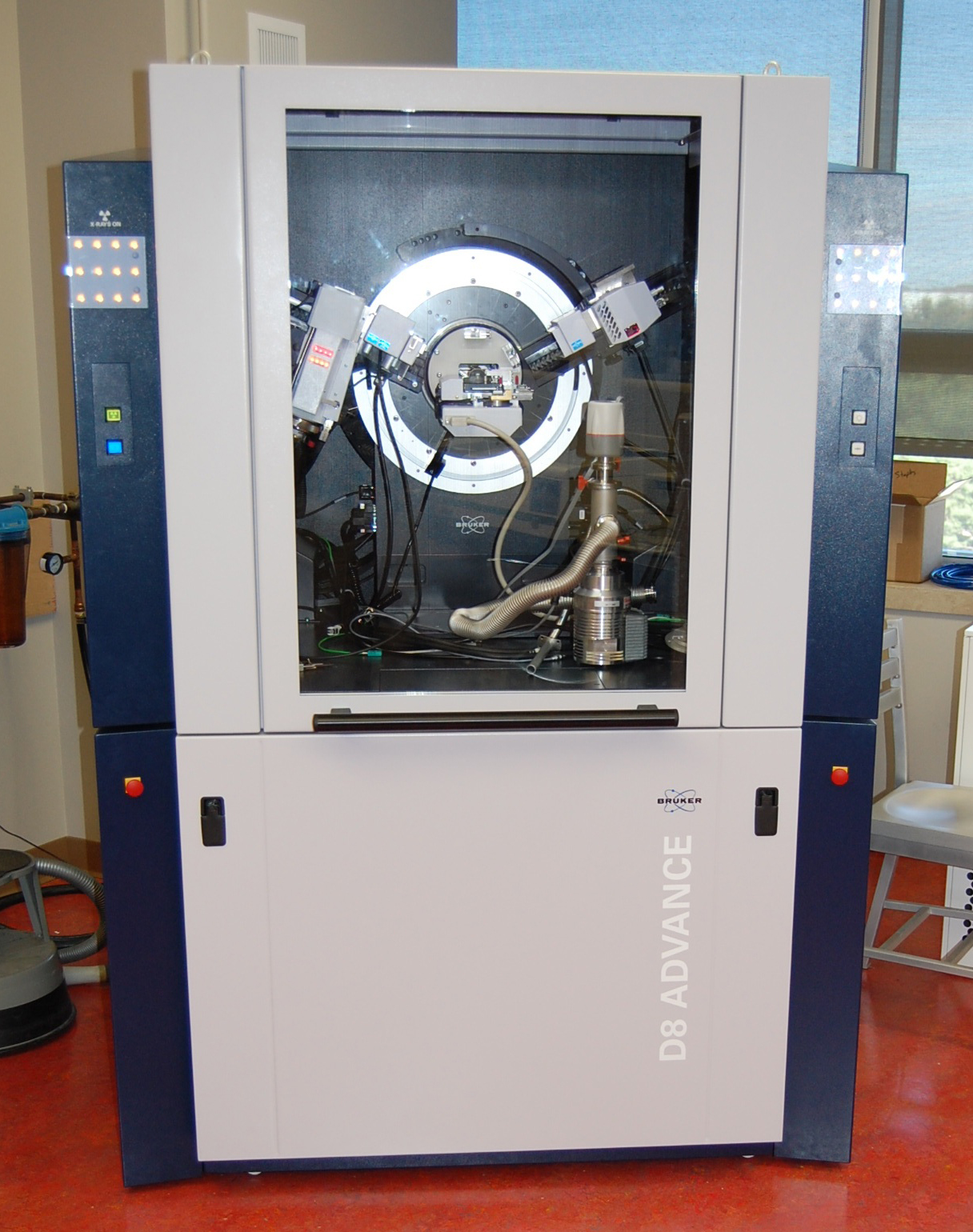 The Bruker Davinci Diffractometer in room 582. This instrument is mainly used for Phase ID, Percent Crystallinity, Particle size determination and Purity of Material.
For sample submission please fill out the Request Powder Crystal Services Form and then contact Dr. Richard Staples to drop off samples.
To become a user, see training.
Lab Users and Policies
The basic policy of the lab is always to be kind and considerate of others.
The facility is open to all departments of the university.
Specific guidelines for the facility are given in the PDF document User's Guide.