Interpreting a NMR Spectrum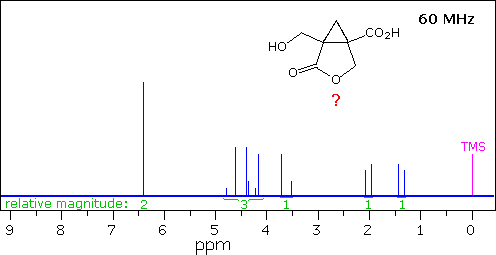 The 60 MHz 1Hnmr spectrum of a C7H8O5 compound in DCCl3 solution is shown above. A possible structure for this compound is drawn above the spectrum.
---
---
This script written by William Reusch, Dept. of Chemistry, Michigan State University.
Please send comments and corrections to whreusch@pilot.msu.edu.