Fischer projection formulas for the D-aldose family (three to six-carbon atoms) are shown below. Asymmetric carbons are colored red. The L-family of aldoses are the mirror images of these structures.
A very nice Carbohydrate Site has been created and maintained at Leeds.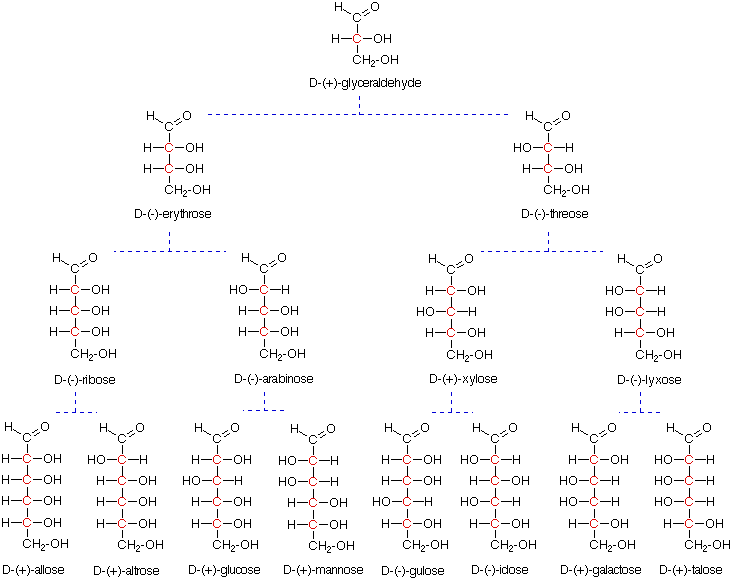 ---
Most of the aldoses shown above exist chiefly as five and/or six-membered cyclic hemiacetals. The five-membered hemiacetals are classified as furanoses, and the six-membered analogs as pyranoses. The following diagram shows how glucose forms a glucopyranose structure. Since a new asymmetric center is generated in this cyclization, two new stereoisomers, termed anomers and designated a and b, are formed. The new stereocenter is termed the anomeric carbon, and is colored red in the formulas shown here. The cyclic forms are often displayed in a flat projection known as a Haworth formula, or more accurately, as a puckered (eg. chair) conformation.